Custom Group & Family Adventures
Mud City Adventures is always excited to design, plan, and outfit customized agendas for groups and families. 2-hour, half-day, full-day, overnight, and even self-guided adventures are possible. Activities might include: hiking, biking, camping, swimming hole hopping, full moon adventures, canoeing & kayaking, river tubing, sailing on Lake Champlain, multi-sport adventures, and more. We can do whatever you can dream up, but take a look below for some of our regular custom adventures.
All tours/adventures are available upon request but please give as much notice as possible. Please Contact Mud City Adventures to make arrangements.  
Note on pricing: Our per-person rate is noted under each of the custom group/family adventures below. Children 5 and under are an extra $20 on all adventures. Although we do not have a minimum amount of participants required for each adventure, there is a minimum spend requirement for each trip. For example: If you and a friend are looking for a full-day Mountain Top & Swimming Hole hop adventure, even though the per-person rate is $75/person, we do need to charge a $200 minimum in order to pay our guides and cover our gas & overhead. However, if you and two friends want to go on the same adventure the per-person rate would take over and the price would be $225. Make sense? If not, give us a call with questions. Thanks!
Mountain Top & Swimming Hole Hop
Come along for a short, sweet hike or a bigger hike if you're up for it! Either way, we'll find stellar views. Afterward reward yourself with a cool-off and clean up in one of the area's gorgeous and refreshing swimming holes.
½ day $55/person | min. $175
full day $75/person | min. $200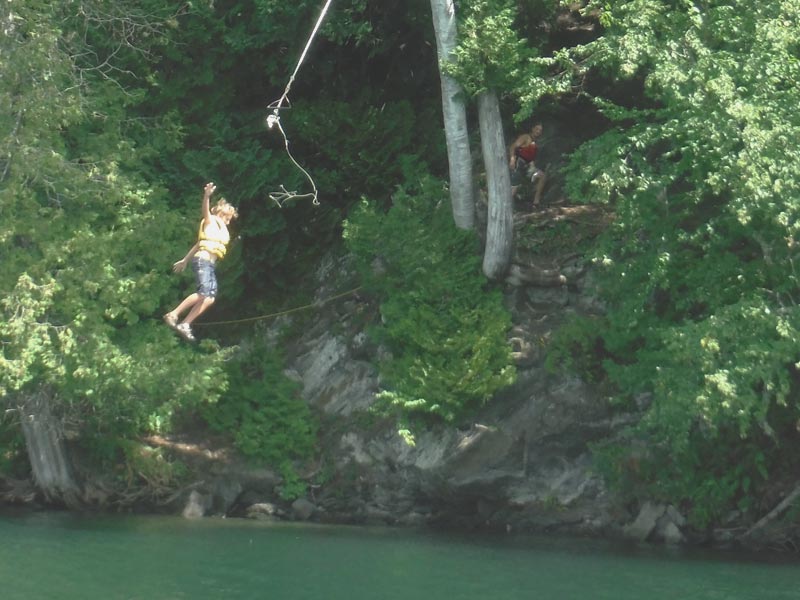 Pedal & Picnic
Hop on your bike for a leisurely cruise on the recreation path, or sign up for single track in Stowe area's awesome all–level trail networks. Rest, relax, and swim, Vermont-style, while we stop for a sweet picnic with lots of local treats. No experience necessary. Advanced mountain biking tours are also an option. Bike rentals available.
½ day $55/person | min. $175
full day $75/person | min. $200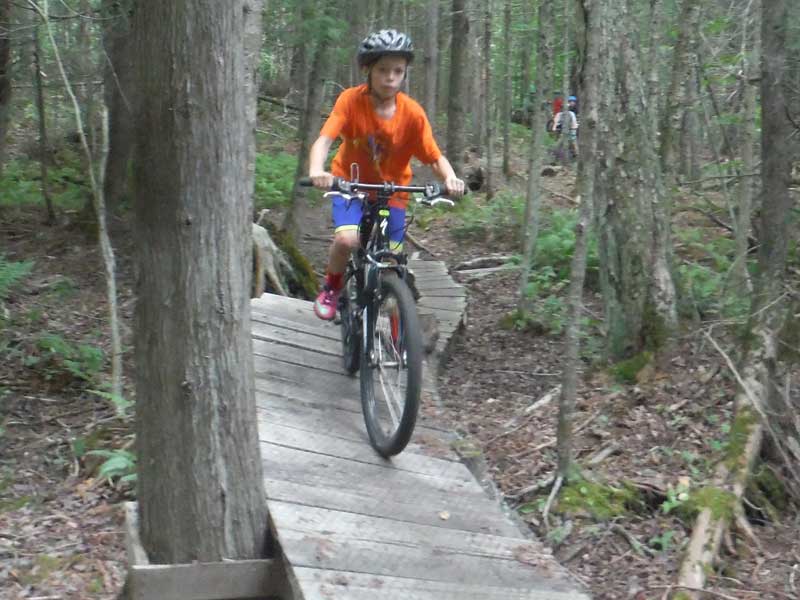 Canoeing & Campfire
Enjoy the serene views of the Green Mountains by canoe or kayak in the fresh waters of our nearby lakes and reservoirs. Along the way we will find a jumping rock and go for a swim, build a fire, and have a camp style lunch waterside.
½ day $85/adult | 6-12 yrs $55/kid | min. $250
full day $125/adult | 6-12 yrs $75/kid | min. $350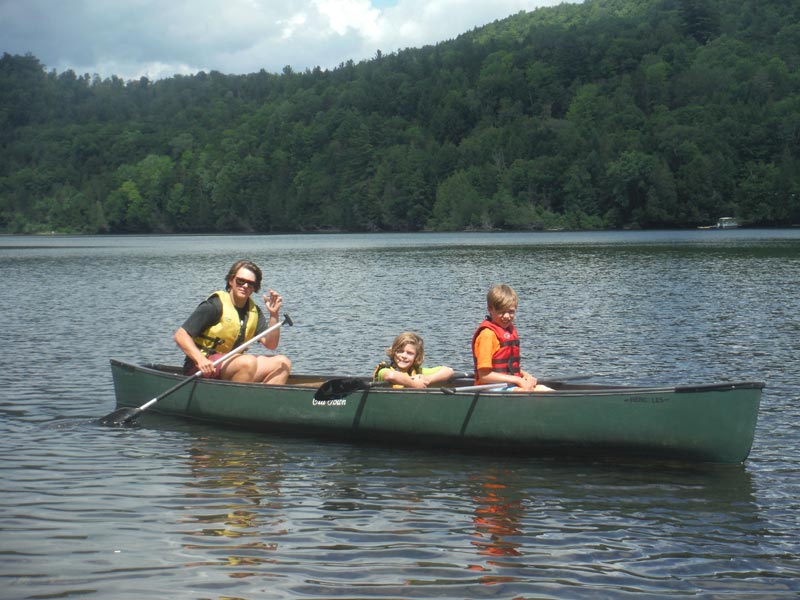 Full Moon Fondue & Paddle Adventure
Offered only 3 nights around the Full Moon each month, Mud City Adventures will paddle out at dusk while the sun sets and the full moon rises. This adventure includes a cozy campfire, chocolate fondue, and an evening swim, if desired. Limited spots, call soon.
$85/adult | 6-12 yrs $55/kid | min. $250