Mud City Adventures Summer 2022 Rates & Dates
Summer 2022 planning is underway!!  Registration for new campers will open on or around Friday, April 8th.  Returning campers should receive an email with registration link by Monday, April 4th.
Summer Day Camp
Monday through Friday
June 20 – September 2, 2022
8:30am – 4:30pm
Mini Mudsters — (age 5)
This Program is not yet Confirmed for 2022
Day Adventurers (ages 6 & up)– limited to 24 adventurers per day
Treksters (ages 12-14) — limited to 10 adventurers per day
Going into its 29th year, Mud City Adventures is the Stowe area's original adventure day camp.  Yet as much as we have explored the local mountains, lakes, rivers, and trails every day is still a new adventure.  Activities may include canoeing/kayaking, rope swinging, swimming hole hopping, river safari, hiking, tubing, fire and adventure tool building, camp fire cooking, mountain biking, arts and crafts, mega slip-n-slide, and more. Confidence building is key and everyone thrives in our non-competitive "challenge by choice" environment.
Weekly Thursday Overnight Camping Adventure
Every Thursday night through the summer
5:00pm Thursday to 9:00am Friday
Ages 6 & Up
Stick around after Thursday's Day Camp Adventure, or show up just in time for the weekly camp-out!  We usually head to one of the nearby Vermont State Parks to set up camp and chef it up over the campfire before some twilight fun in the outdoors. We'll play games, tell stories, maybe go for a sunset swim or paddle, and enjoy the campfire before settling down to sleep under the stars in tents or a lean-to shelter.  Adventurers will wake up to a camp-style breakfast, usually consisting of fruit, oatmeal, eggs, or cereal, and a cup of amazing Mansfield Dairy hot cocoa before breaking down camp and heading back in time for Friday's Day Camp Adventure.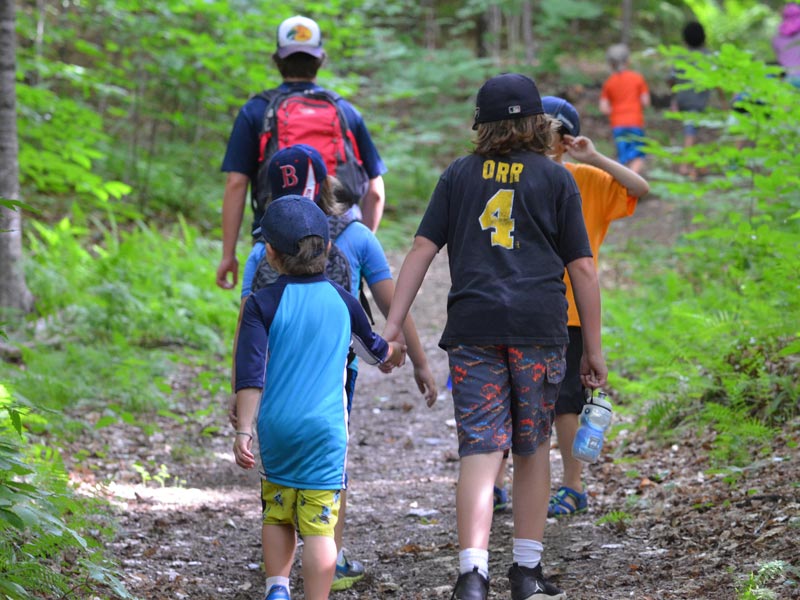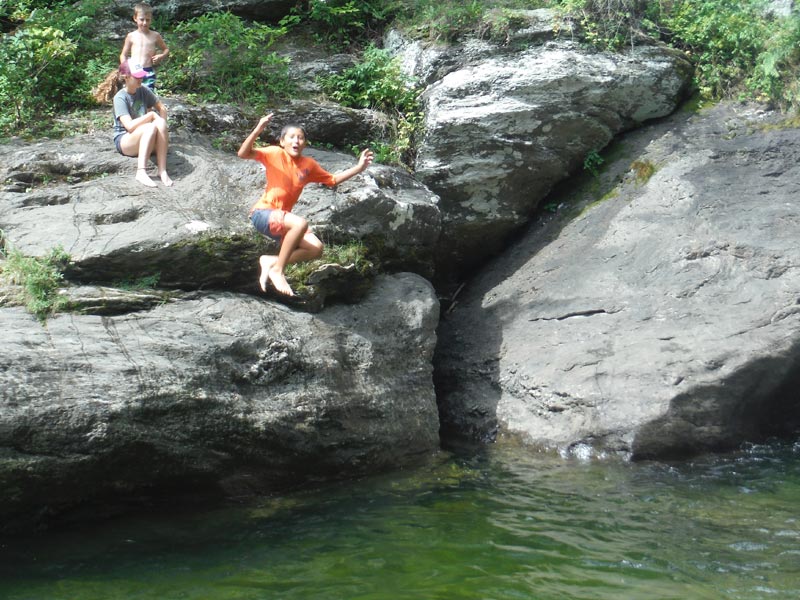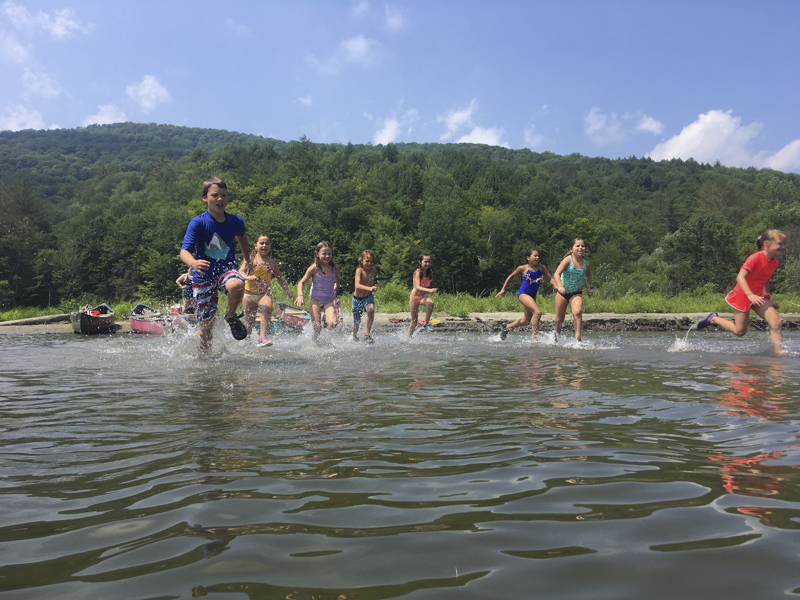 2022 Day Camp & Weekly Overnight Dates & Rates
Week #
Day Program
Dates (Monday — Friday)
Thursday Overnight
Campout
1
June 20th — June 24th
June 23rd
2
June 27th — July 1st
June 30th
3
July 4th — July 8th
July 7th
4
July 11th — July 15th
July 14th
5
July 18th — July 22nd
July 21st
6
July 25th — July 29th
July 28th
7
August 1st — August 5th
August 4th
8
August 8th — August 12th
August 11th
9
August 15th — August 19th
August 18th
10
August 22nd — August 26th
August 25th
11
August 29th — September 2nd
September 1st
Program
Daily Rate
Mini Mudsters (age 5) (M,W,F)
$95
Day Adventurers (age 6-11)
$100/day  $450/week
Treksters (age 12-14)
$85
Thursday Overnight (age 6-14)
$85

Attend 5 or more days and get a free Mud City T-Shirt!!!
2022 Day Camp & Weekly Overnight Dates & Rates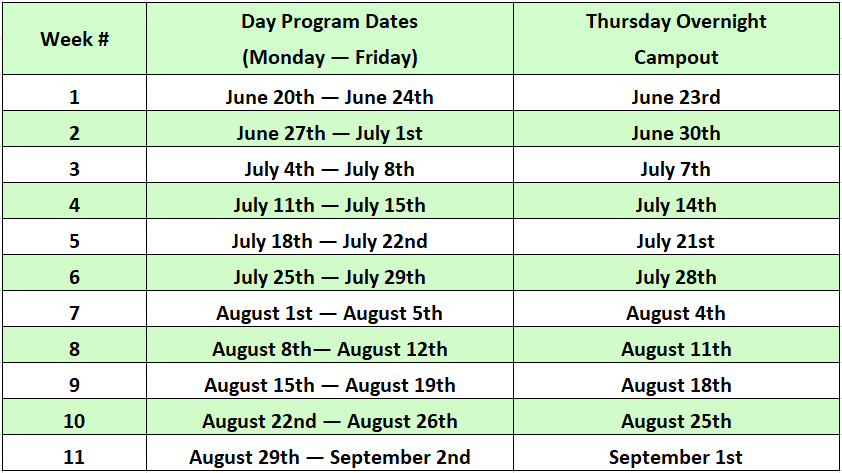 2022 Multi-Day Adventure Dates & Rates